ANYONE CAN BE GODS MESSENGER, I MYSELF WAS CHOSEN BY HIM SOME 40 ODD YEARS AGO TO HELP A FAMILY IN DESTITUTE BECAUSE OF A MANS PRAYS FOR HELP, GOD USES PEOPLE TO HELP ONE ANOTHER HE BELIEVES IN (KISS) FORMULA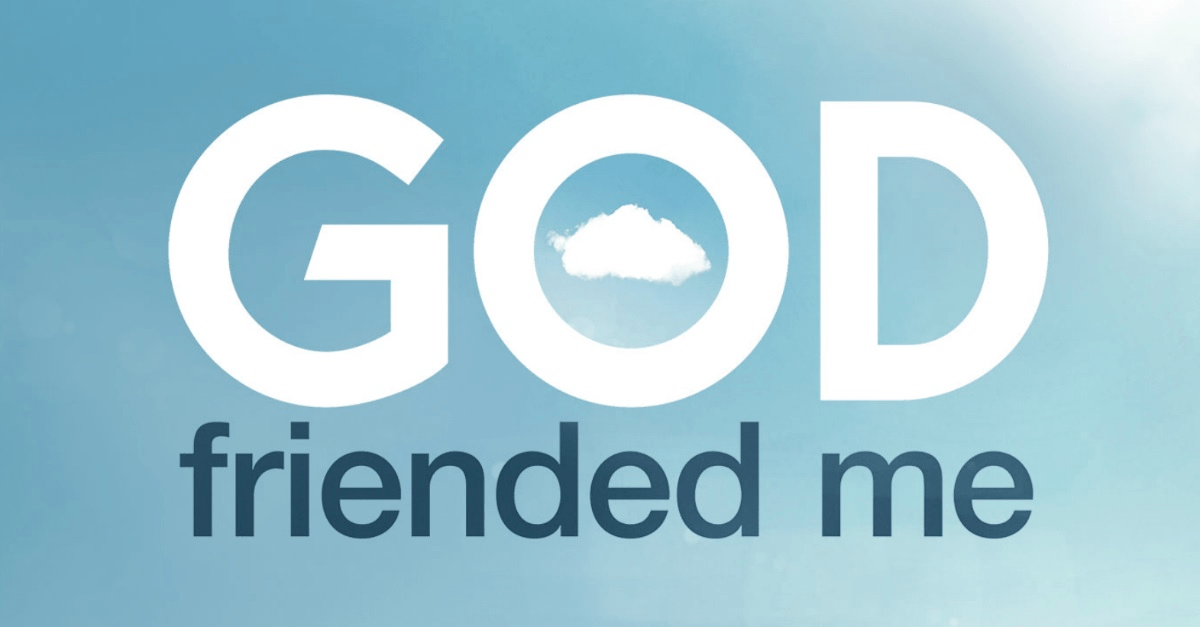 The Angels of the Apocalypse, or simply Messengers, are a group of strangers who have been endowed by God with angelic gifts and must prevent the impending apocalypse to prove to God that humanity is worth saving from the Rapture

Until the present day, there have been seven generations of Messengers during different ages in history, each of whom shares the same gifts as the current generation; so far, each generation has managed to avert the Rapture.

The sixth generation was summoned by the end of World War II. Eliza Shepard has been the last standing member of that team. They prevented the Horsemen from breaking the sixth seal.[1]

The seventh generation has the same mission, but the only exception is that after the current Horsemen are defeated, they must confront a very different enemy that is even worse: Amy Calder, the new Antichrist that will bring the "lake of fire" on Earth.[2]
"Our constitution was made only for a moral and religious people. It is wholly inadequate to the government of any other."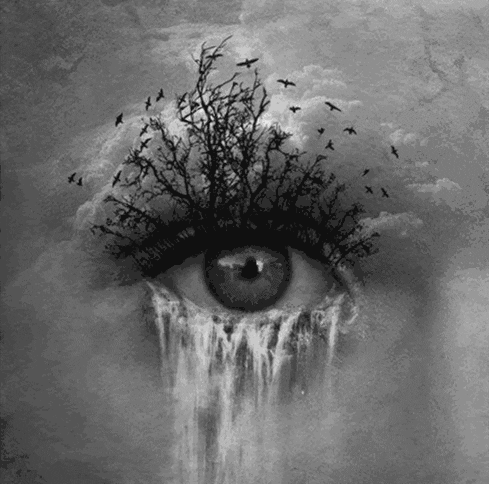 ****************************
How does an evil person respond when you shine the light on their darkness? On their sin? On their wrong choices? On their wrong words? Did God not tell us how to tell if one is filled with the Spirit of God

OR IS FILLED WITH THE SPIRIT OF EVIL, OF DARKNESS?

Oh yes, he did.
Why do so many dismiss the reality of evil spirits among us, all the false leaders, false prophets, many FALSE "angels of light" speaking and messaging and fooling and pushing their lies and deceptions to take you into thoughts and actions that will destroy you and others? OH, HOW THE FOOLED FOLLOW ANY VOICE EXCEPT THE ONE VOICE THAT SPEAKS TRUTH, IS THE WAY, IS THE LIFE!!!!! God Almighty had a Bible written JUST FOR YOU, just for you to know what will come up against you, how to recognize it, how to test it, how to discern among the spirits of people. WHY, WHY, WHY DO SO MANY IGNORE WHAT GOD WARNS ABOUT?
People are sitting in many churches led by false lights who are telling their flock lies about what is good and bad. THEY TOTALLY CHANGE GOD'S WORD AND WHAT HE SAYS. God tells you WHAT HE HATES, and yet many churches and their flocks have made up their own religions BUT FOOLISHLY CALL THEM GODLY AND CHRISTIAN. Oh, what woe will come because they influence many into darkness. They shine a false light and others are brought into their dark path.
What do you think God says when someone confronts you about following these false teachings today and you ignore them, dismiss them, mock the messenger warning you, continue to attend your gatherings listening and following their CHANGED decrees of what is "love" according to them? True, genuine, godly LOVE is loving another enough to try and snatch them from the traps of Satan according to the ONE TRUE WORD OF GOD ALONE. True godly love does not want to see people fooled and lied to and lead into hell for eternity. WOE, WOE, WOE TO THOSE FALSE TEACHERS AND LEADERS AMONG US IN AMERICA TODAY, filled with the spirit of darkness, the prince of this fallen earth, WHO PREACH THE FALSE WORDS TO ITCHING EARS.
And to those flocks in the pews today who foolishly think God is anywhere among them, will bless them, will hear their prayers when they lift up false prophets and go out into their lives each day regurgitating the lies they swallowed up in their false churches and LEADING OTHERS INTO CALLING EVIL "GOOD" AND GOOD "EVIL," ONE DAY JESUS WILL SAY TO YOU, AS HE TELLS YOU IN HIS WORD, "Get away from me. I never knew you."
HEAR THE WORD OF THE LORD. Leave those false teachers. NOW. Don't make excuses for all the years you have been going there. How all your family goes there. How your grandfather was a charter member, and on and on with one excuse after another not to to leave and IGNORE THE ONE AND MOST PRECIOUS WORD OF THE LORD, THE ALMIGHTY GOD, JESUS CHRIST YOUR SAVIOR and honoring HIM ALONE, HIS WORD ALONE in where you gather to worship, how you live your life, how you are to share HIS WORD ALONE TO OTHERS and be a light of truth, NOT A FALSE LIGHT IN THE WORLD yourself.
YOU GET TO CHOOSE. GOD LETS YOU CHOOSE...where you worship, how you think, what choices you make, who you support and what you reject. Each reveals your heart....... YOU CAN NOT SERVE TWO MASTERS, for you will end up hating the one and loving the other. Your life and your decisions and your words come from the heart of the spirit of God Almighty or the dark spirit of this world.
BE NOT DECEIVED ABOUT THE REAL SPIRITUAL BATTLE YOU ARE IN, now stronger than ever in America as many have gone over to be soldiers of Satan in many high places throughout our institutions of influence in America. Many of our young people who do not know of America's history and following of God and living to honor God now follow the voices of Satan's workers in their classrooms, by the "news" on TV and their computers, by mastered websites designed just to keep them fooled and lied to, by all the LOVERS OF MONEY AND SELF AND POWER who pull them in with their poisoned, shiny apples and seek to devour them in trapped minds and hearts.
LET THE NATION AWAKEN AND BECOME WARRIORS FOR CHRIST, THE CHURCH, HIS CHILDREN. What you choose, say and do 24/7 is influencing future generations. WHAT DO THEY SEE AND HEAR FROM YOU? Are you going to let the deceiving voices of wolves wearing sheep's clothing devour them? When you see hate, violence, attack, rape and murder and death among you and all those whose words and works have built it "good," who vote for them to have more and more power and influence, AND GOD KNOWS IT, do not, do not dismiss the voice calling you out of that trap, do not ignore those who warn you of the lying and deceit being covered over your heart and mind. DO YOU NOT SEE THE FALL YOURSELF? ALL AROUND YOU? DO YOU NOT HEAR WITH YOUR LISTENING EARS THE VOICES CRYING OUT TO HURT OTHERS, TO BREAK LAWS, TO GO AFTER THOSE WHO DO NOT DO WHAT THEY SAY?
Americans, we are at a dangerous place where many have been fooled and even trained to do the dirty, nasty work of their leaders on us, on our streets. BE REAL, REAL CLEAR WITH YOURSELF. DO NOT EXCUSE WHAT GOD CALLS IS EVIL and let others tell you it is "good" or what "love" is. THEY LIE AND DECEIVE YOU. "Awake, O Sleeper." What matters?" Is it your life, the lives of those around you, the lives of your fellow citizens, the destiny of this nation and their lives for future generations? Satan only seeks to devour and destroy. With the Lord Jesus Christ elevated over and above all things and all people in your living, BLESSED BE THAT SOUL NOW AND FOREVER.
****************************
Share your thoughts with the world by posting a message on the Liberty Tree.
One of the penalties for refusing to participate in politics is that you end up being governed by your inferiors.
-- Plato (429-347 BC)
TRY THE LIBERTY TREE
AD FREE
"FIGHTING FOR FREEDOM AND LIBERTY"
and is protected speech pursuant to the "unalienable rights" of all men, and the First (and Second) Amendment to the Constitution of the United States of America,

In God we trust
Stand Up To Government Corruption and Hypocrisy
NEVER FORGET THE SACRIFICES
BY OUR VETERANS
Note:

We at The Liberty Tree cannot make any warranties about the completeness, reliability, and accuracy of this information.
Don't forget to follow the Friends Of Liberty on Facebook and our Page also Pinterest, Twitter, Tumblr, and Google Plus PLEASE help spread the word by sharing our articles on your favorite social networks.
The Patriot
is a non-partisan, non-profit organization with the mission to Educate, protect and defend individual freedoms and individual rights.
Support the Trump Presidency and help us fight Liberal Media Bias. Please LIKE and SHARE this story on Facebook or Twitter.
TOGETHER WE WILL MAKE AMERICA GREAT AGAIN
!
Join The Resistance and Share This Article Now!
TOGETHER WE WILL MAKE AMERICA GREAT AGAIN!
Help us spread the word about THE LIBERTY TREE Blog we're reaching millions help us reach millions more.
‼️️ ♻️

PLEASE SHARE

♻️ ‼️️
Please SHARE this now!

The Crooked Liberal Media will hide and distort the TRUTH.

It's up to us, Trump social media warriors, to get the truth out. If we don't, no one will!
Share this story on Facebook and let us know because we want to hear YOUR voi
ce!
Facebook has greatly reduced the distribution of our stories in our readers' newsfeeds and is instead
promoting mainstream media sources.
When you share with your friends, however, you greatly help distribute our content. Please take a moment and consider sharing this article with your friends and family. Thank you