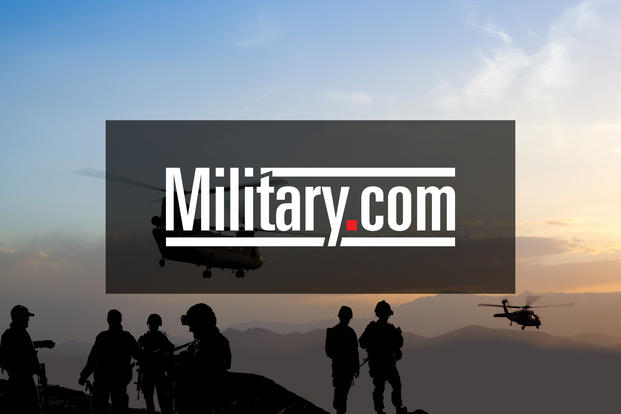 Guantanamo's new chief war court judge, Col. Douglas K. Watkins, has served in the Army for 37 years. He was a military policeman and Army police investigator. In 1986, he responded to the LaBelle nightclub bombing that killed two U.S. soldiers and a Turkish woman.



Mattis Names Army Colonel as Guantanamo's Chief War Court Judge
Secretary of Defense Jim Mattis has chosen an
Army
colonel with experience in handling terrorism cases -- dating back to the 1986 Berlin disco bombing -- to serve as chief judge of the Guantanamo war court, according to a document obtained by McClatchy.
Col. Douglas K. Watkins, 56, is currently handling hearings in the war crimes case against Guantanamo prisoner Majid Khan, a Baltimore-area high school graduate who was captured in Pakistan and held for years in CIA prisons. Khan has turned government witness and faces sentencing July 1.
Army Col. James L. Pohl had been chief judge since the Obama administration until he retired from 38 years in service last month. The brief opening meant that the war court overseer could not approve new cases, because there was no chief to assign a judge from an existing pool of military judges.
At a July hearing in the Khan case, Watkins described his 1980s service as a military policeman and Army police investigator, at one point at Berlin's Checkpoint Charlie and in 1986 responding to the LaBelle nightclub bombing that killed a Turkish woman and two U.S. soldiers.
"My understanding is that Libyan nationalists planted a bomb under a raised part of the dance floor," he said, describing the aftermath of the blast in the packed club as "a lot of people running around with eardrum injuries, missing clothing, blood, confusion, drunkenness."
Defense attorney Wells Dixon asked Watkins if the memory of that day could color his approach to the Khan case, in which the defendant admitted to unwittingly delivering al-Qaida money that was used to fund a terrorist bombing in Jakarta. The judge replied that his background would not interfere with "impartiality or fairness."
Dixon also asked the judge, a self-described Baptist, about his attitudes toward Islam. "I think it's been maligned. I think it's legitimate and it's historical," he replied. "I respect it. There are tenets of it that I respect. But I don't study it or have strong feelings about it."
Military Commissions judges are drawn from a pool of all four services and serve at Guantanamo as an extra duty -- meaning they commute to the American base in southeast Cuba for hearings and trials.
The next possible new case at Guantanamo is the prosecution's proposed joint trial of three prisoners accused of plotting Southeast Asia terror attacks, notably the 2002 Bali bombings. The conspiracy case against three former CIA black site captives is awaiting approval by the acting Convening Authority, Defense Logistics Agency lawyer Melinda Perritano.
Watkins has served for 37 years in the Army. He enlisted after high school in 1981 and has been an active duty MP as well as a combat engineer in the Texas National Guard. He got a law degree at Texas Tech University in Lubbock and was commissioned as a judge advocate in 1995, according to his official biography. He said at the July hearing that he does not envision retiring for another two years.
Source:>>>>>>>>>>>>>>>>>>>>>Here
Share your thoughts with the world by posting a message on the Liberty Tree.
One of the penalties for refusing to participate in politics is that you end up being governed by your inferiors.
-- Plato (429-347 BC)
TRY THE LIBERTY TREE
AD FREE
"FIGHTING FOR FREEDOM AND LIBERTY"
and is protected speech pursuant to the "unalienable rights" of all men, and the First (and Second) Amendment to the Constitution of the United States of America,

In God we trust
Stand Up To Government Corruption and Hypocrisy
NEVER FORGET THE SACRIFICES
BY OUR VETERANS
Note:

We at The Liberty Tree cannot make any warranties about the completeness, reliability, and accuracy of this information.
Don't forget to follow the Friends Of Liberty on Facebook and our Page also Pinterest, Twitter, Tumblr, and Google Plus PLEASE help spread the word by sharing our articles on your favorite social networks.
The Patriot
is a non-partisan, non-profit organization with the mission to Educate, protect and defend individual freedoms and individual rights.
Support the Trump Presidency and help us fight Liberal Media Bias. Please LIKE and SHARE this story on Facebook or Twitter.
TOGETHER WE WILL MAKE AMERICA GREAT AGAIN
!
Join The Resistance and Share This Article Now!
TOGETHER WE WILL MAKE AMERICA GREAT AGAIN!
Help us spread the word about THE LIBERTY TREE Blog we're reaching millions help us reach millions more.
‼️️ ♻️

PLEASE SHARE

♻️ ‼️️
Please SHARE this now!

The Crooked Liberal Media will hide and distort the TRUTH.

It's up to us, Trump social media warriors, to get the truth out. If we don't, no one will!
Share this story on Facebook and let us know because we want to hear YOUR voi
ce!
Facebook has greatly reduced the distribution of our stories in our readers' newsfeeds and is instead
promoting mainstream media sources.
When you share with your friends, however, you greatly help distribute our content. Please take a moment and consider sharing this article with your friends and family. Thank you